1. Green, Orange and Red for Fertility, Enthusiasm and Energy
At the end of the day, the right watch dial color comes down to personal preferences. Other than the brand, the color of the dial says a lot about the wearer's personality. For example, a red dial suggests that you are an eccentric, action-oriented person. Orange show a tendency to be sociable and outgoing. If you want a touch of regality to your timepiece, choose one with a green color.
2. Black for Practicality, Formality and Power
Are you thinking of getting a new mechanical watch in Malaysia? You might want to go for a timepiece with a black dial. Black is the color of practicality. Why? Well, because it comes with luminous or white hands that make it easier to tell time in poor visibility or low light conditions. The basic rule? Always buy a black-faced watch alongside a black band. However, more and more Rolex watches are being sold with black dials and silver bracelets.
3. Blue for Intelligence, Confidence and Trust
Timepieces with blue dials is a hot trend lately. You may think it's weird, but a lot of luxury watch brands such as Omega, Rolex and Patek Philippe are releasing blue-dialed models. Blue is a bold primary color that is known for its versatility. It's possible to pair this with almost any type of outfit.
4. White for Light, Purity and Innocence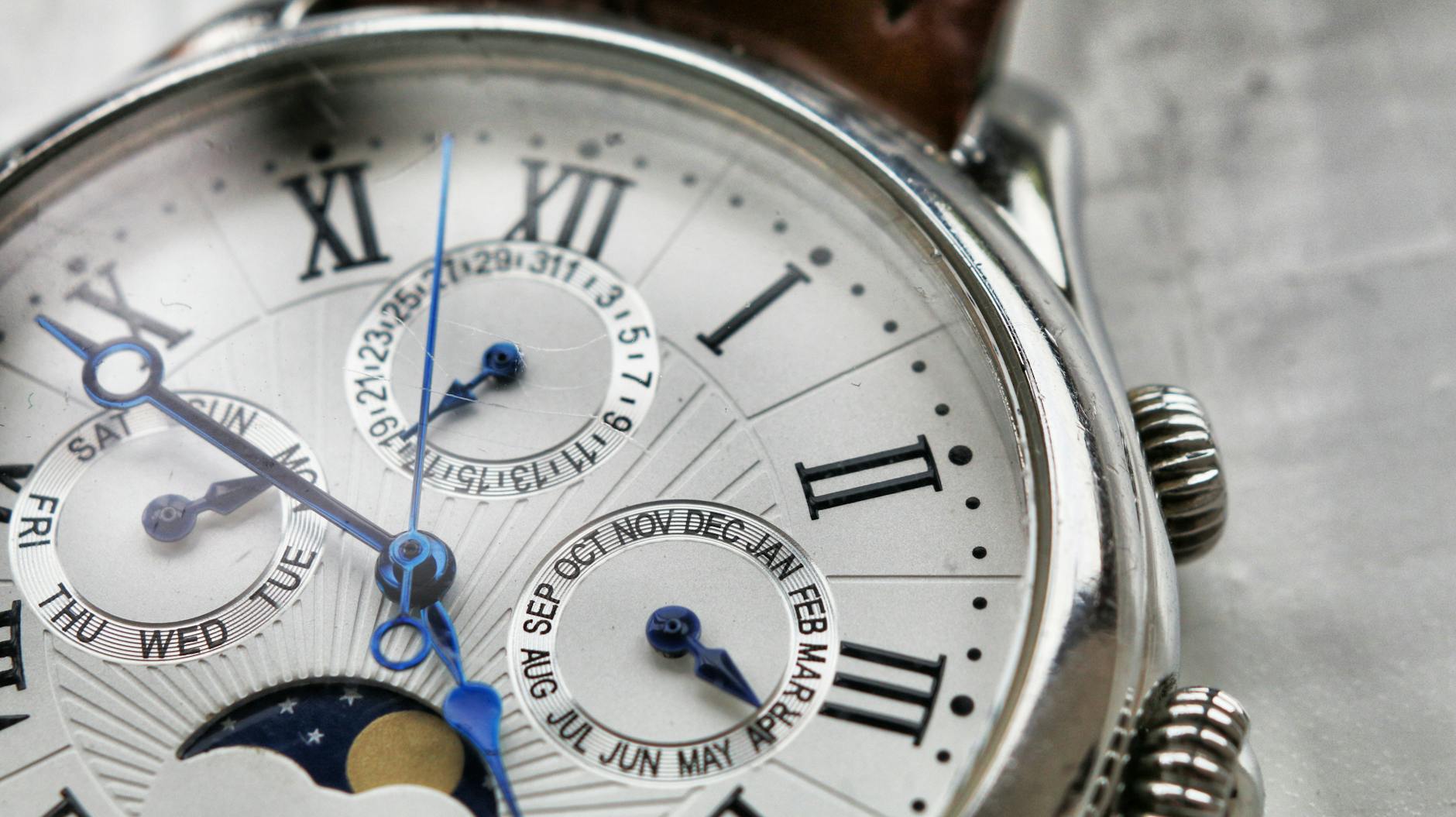 If you are in the market for your very first vintage watch, buy one with a white dial. Since it is a neutral color, you can match it with any outfit. The only issue you can encounter here is that it highlights small scrapes and scratches. However, if you don't mind that rugged, worn look, white is the way to go.